༄༅།། གསེར་ཀོང་རྡོ་རྗེ་འཆང་སྐུ་ཕྲེང་གཉིས་པ་ཐུབ་བསྟན་ཚེ་དབང་།
The Second Serkong Dorjee Chang Rinpoche
Thupten Tsewang (1921-1979)

The 2nd Serkong Dorje Chang, His Eminence Thubten Tsewang was born in 1921 in front of the Lhasa Cathedral, in the house of 'do kor chu mig'. He obtained the seat of a Lama in the great assembly of Gaden Monastery when he was only 10 years old.

At the age of 26, the 2nd Serkong Dorje Chang received the title of 'Rabjampa' in Lhasa and entered Gyume Tantric College where he attended many teachings on Sutra and Tantra and put them into practice.

As a sign of having practised Tantra continuously on the firm basis of training in the common path during this and previous lives, his body did not become dirty and did not sweat. This is an undisputed display of reaching the stage of a 'non-returner'. He also took great care of his own monastery, Serkong Dorjee Chang Academy in Nepal, near the Swoyambhu Stupa.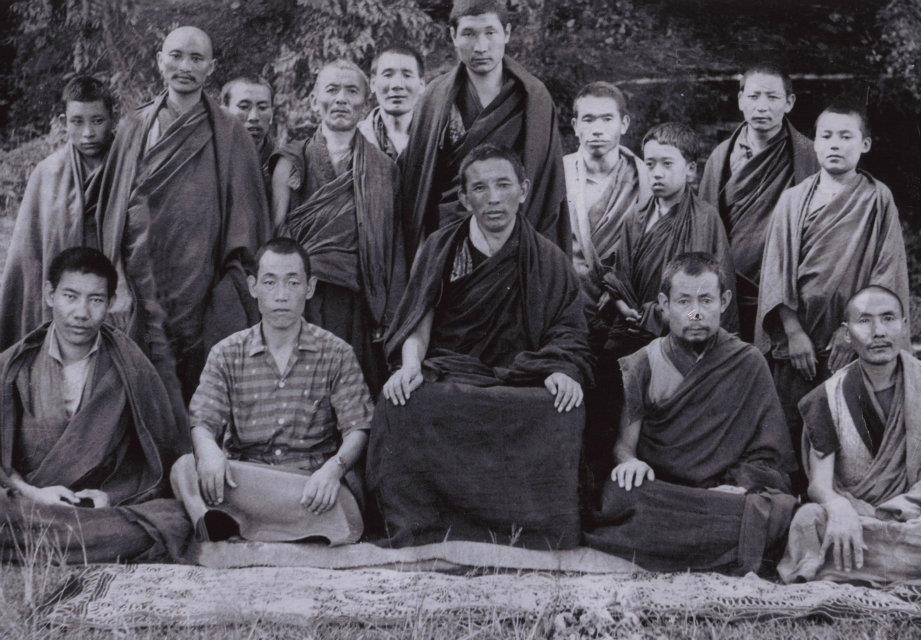 H.E. 2nd Dorjee Chang Serkong Rinpoche with the Serkong Academy monks.

Swoyambhu, .Nepal.
H.E. 2nd Dorjee Chang Serkong Rinpoche at His Residence in Swoyambhu, Nepal.

H.E. 2nd Dorjee Chang Serkong Rinpoche at His Residence in Swoyambhu, with His Heart son
( Tuksè) Tsenshab Serkong Rinpoche. Nepal